EXHIBITION DATES: 02/14/2018 - 09/05/2018
CURRENTLY BASED: PARIS, FRANCE
VIDEO: "AURA" WITH RIC MICHEL - AM ART FILMS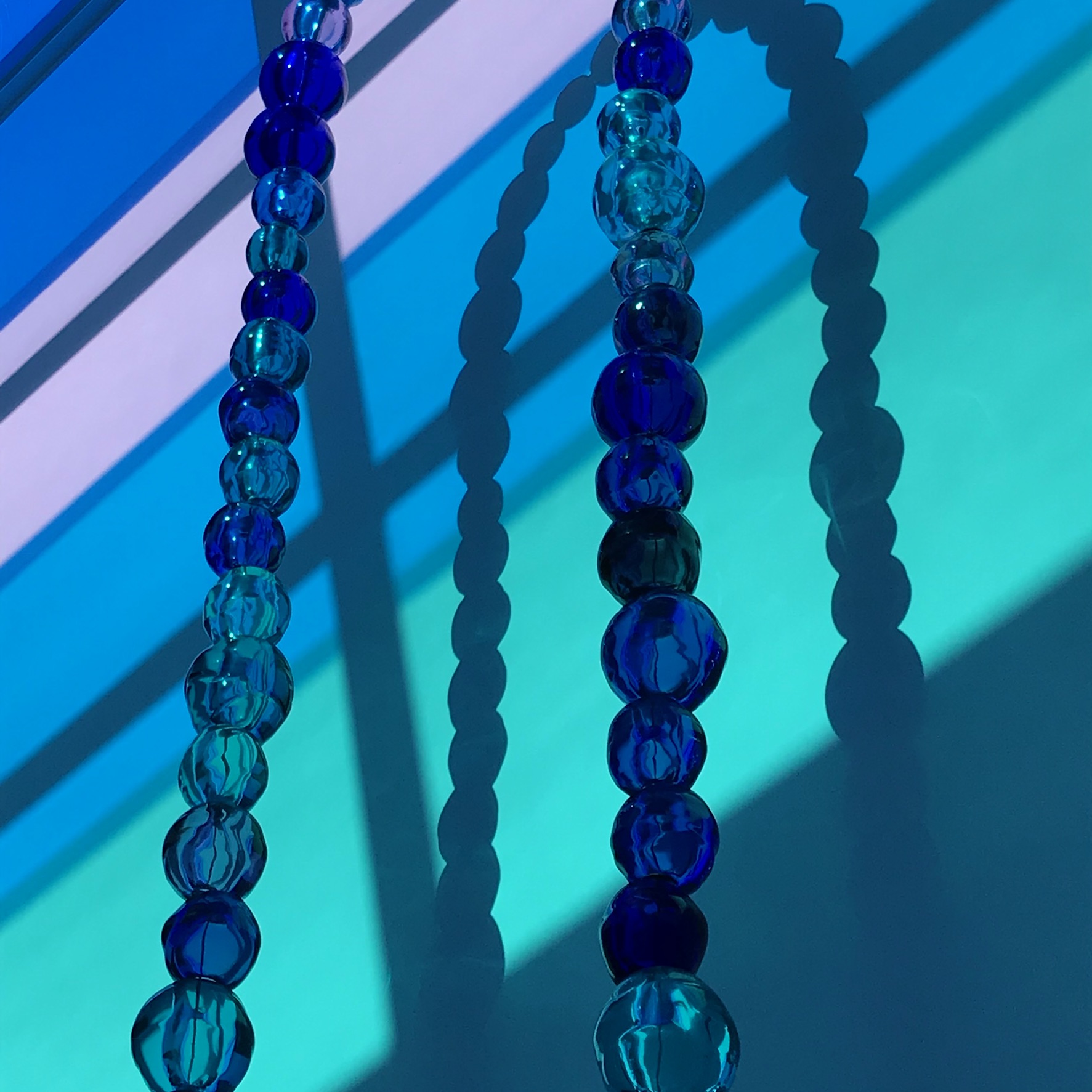 836M Gallery in San Francisco is proud to present the first ever solo exhibition in San Francisco of French artist Eric Michel. Eric Michel has worked in a variety of mediums over the course of his career—which has included time spent in international finance as well stints as a musician—but his main focus for many years has been light and light installations.
La Lumière Parle (in English, The Light Speaks) features close to 30 works, including 22 photographs produced specifically for the show, a mural, and 4 light sculptures/installations, videos, as well as several situations around the gallery environment that will redirect available light from skylights, windows and other light sources onto walls and other surfaces.
836M which began in 2013 when it exhibited Banksy's The Haight Street Rat, is known for showcasing local and international artists, with a particular focus on those who build a bridge between Paris and San Francisco. La Lumière Parle (THE LIGHT SPEAKS) certainly qualifies as what gallery owners Sébastien and Julie Lépinard along with gallery curator Agnès Faure refer to in their native French as a "coup de coeur" project, which loosely translates to "things we love."

La Lumière Parle (The Light Speaks) is the gallery's first exhibit dedicated to light and space. The objective of the show is to produce what Eric Michel calls a "total work," one that includes light, colors and sound in dialogue with the space—both gallery and surrounding office/work space—creating a sense of harmony through various media: fluorescent sculpture, photography, painting, video and colored films tinting natural and artificial light throughout the day.

For his part, Eric Michel has long looked forward to mounting a solo exhibition on the West Coast as an opportunity to show work in the birthplace of light art, and continue the tradition blazed by such as artist heroes James Turrell, Dan Flavin, and Doug Wheeler.
The Boatman
I am in love with light.
It is the most favored medium of my sensitivity, of my work.
It flows in our lives, it irrigates our universe
It opens the door.
Light has this unique feature, to be both corpuscular and undulatory in nature, both material and immaterial.
And for me, the artist shall be a boatman, precisely from the material toward the immaterial, from the real toward the imaginary, toward pure sensitivity.
What a better vector than light to achieve this goal ?
Light as medium then, but why not as a finality ?
Did I really choose light ? Didn't it impose itself upon me ?
Light talks.
I hear it,
Sometimes.
Eric,
Roma 2007